Digital Signature for Income Tax
According to a mandate by Government of India, every citizen who needs to file Income Tax Forms, should do so by availing a Digital Signature Certificate.
While filing the Income Tax Returns, the DSC must necessarily be put on record by being registered on an e-Filing Application.

Digital Signature for Income Tax
A Digital Signature Certificate lets you file your Tax Returns easier and more secure.

Digital Signature Certificate and e-Filing of Income Taxes
Use of a Digital Signature Certificate is mandatory for e-filing by a certain section of businesses, families, and individuals.
For individuals businesses not covered by the latest mandate, a Digital Signature Certificate assures greater convenience while filing tax returns, and greater security during any electronic transactions.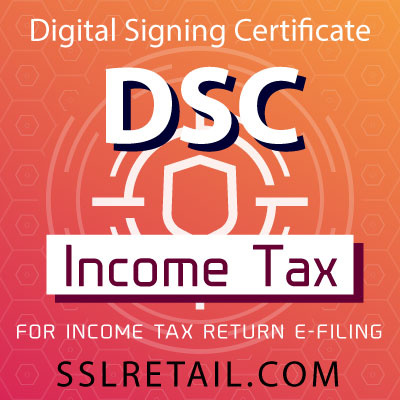 How to Get a Digital Signature
For the purpose of obtaining a digital certificate, the entity will have to submit certain documents to the certifying authority. These can include an application form that has been duly signed, a passport size photo and identification proof, among others. The applicant may be asked to provide his or her mobile number, email address and home or organization address.
An essential point to be noted is that different countries will have different requirements from the applicants for the issuance of digital signature certificate.